Ready, set, pro! Starting your own production company is a huge milestone that may sometimes feel overwhelming if you've been contemplating it for a while. But it doesn't have to be. Our guide steps you through the process of going from amateur to pro. You'll learn everything from acquiring essential equipment for video production to the pros and cons of renting vs. buying.
4K Cameras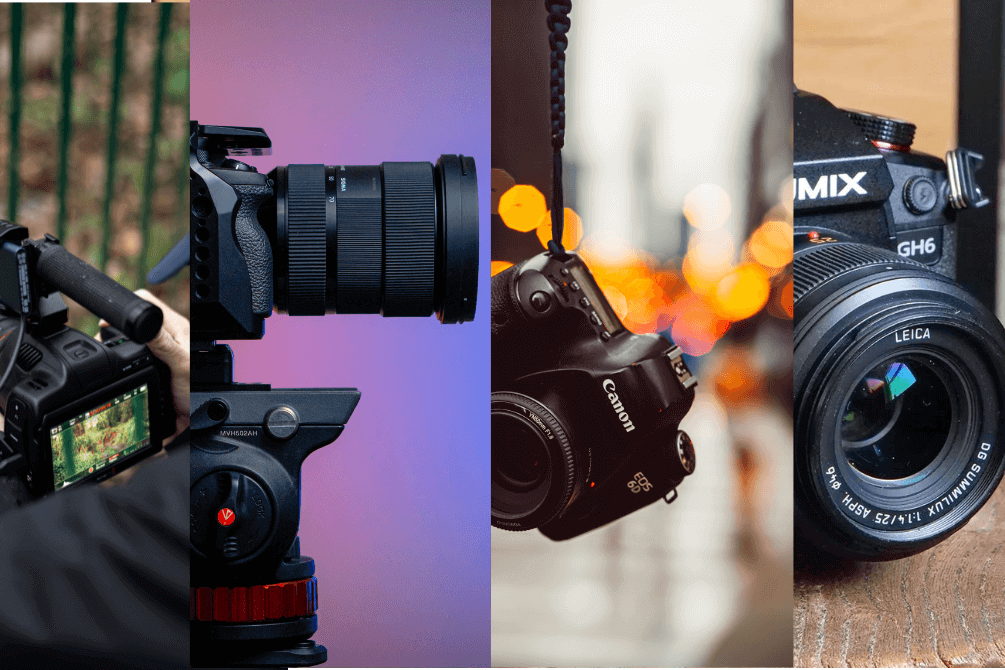 You don't have to buy a Red or an Alexa to produce high-quality content. Start in the prosumer range of $1,300-3,500 for a mirrorless or DSLR 4K camera and learn to use it well. You can always rent higher-end gear. Until you have the budget for that, learn all the settings on your mid-range camera and shoot daily to become an expert on your videographer equipment.
Some of the best cameras for photography and video are:
Sony A7SIII
At around $3,500, this mirrorless DSLR is a favorite mid-range option for cinema cameras. The A7SIII delivers 4K resolution up to 120fps, has great quality imagery in low light, and a bit rate of 10.
Check Sony A7SIII
Blackmagic Cinema Camera 6K
This essential piece of gear gives you 6K footage for around $2,000, which is significantly less than most 4K mirrorless DSLRs. It comes with a Canon EF mount for high-quality lens options, so you are guaranteed beautiful images.
Check Blackmagic Cinema Camera 6K
Panasonic Lumix GH6
At only $1,300, the Lumix punches above its weight with 4K 60fps capability and a color depth of 10-bit.
Check Panasonic Lumix GH6
Canon EOS 6D Mark II DSLR Camera
In the same price range as the GH6, Canon never fails to impress with its signature color, but this model is also known for its Fast Dual Pixel live view AF and 45-point array autofocus. 
Check EOS 6D Mark II DSLR Camera
Lenses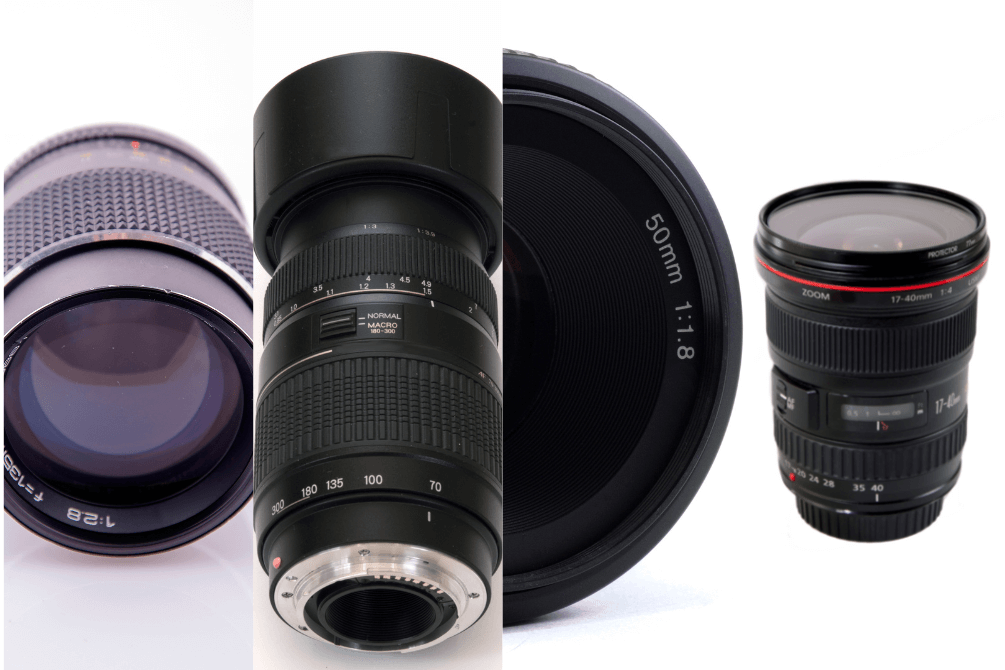 You need a solid 4-pack of lenses to start:
Consider buying a kit that includes a camera body and a variety of lenses to save money. And don't be afraid to shop used or refurbished at reliable retailers.
Stabilizers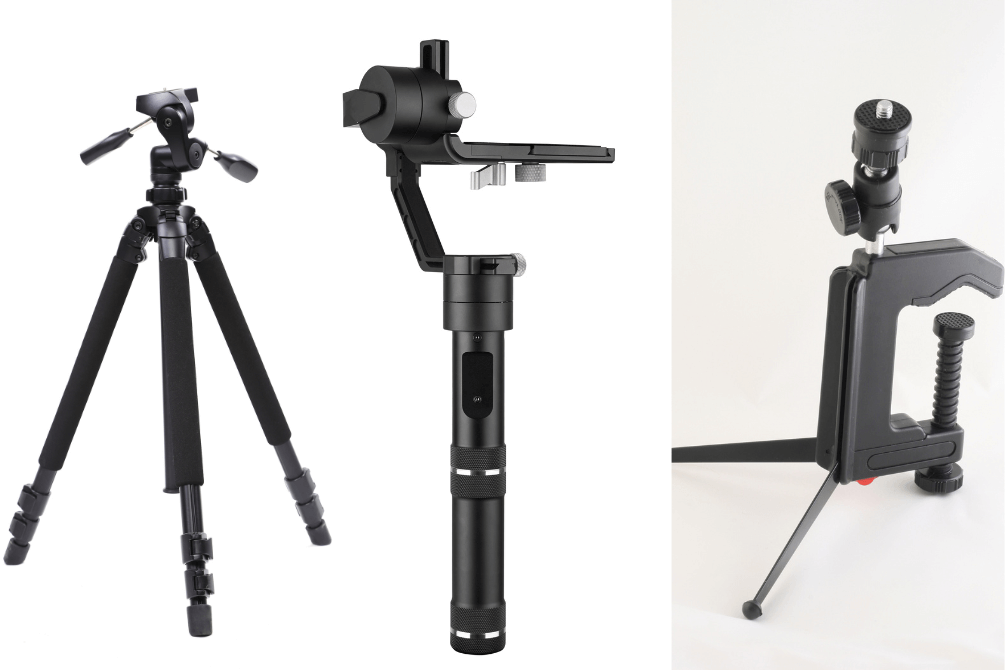 You'll likely need a stabilizer for moving shots in your film production equipment list. Lightweight gimbals are easy to set up and won't break the bank. Here are some top choices to add to your videographer equipment:
DJI RS3

– Holding up to 6.6lbs of payload, this gimbal works best for attaching accessories such as a monitor, light, shotgun mic, or wireless mic transmitter.

Zhiyun Crane 2Se

– Lightweight and affordable, the Crane is easy to set up for run and gun filmmaking. The joystick and modes are straightforward, so if you are looking for the shortest learning curve to operating a gimbal, this is it.

Manfrotto Move

– This 3-in-one packs a punch and converts from a gimbal to a monopod to a tripod. It's worth the investment if you want to carry the least amount of equipment for videography.
Lighting Kit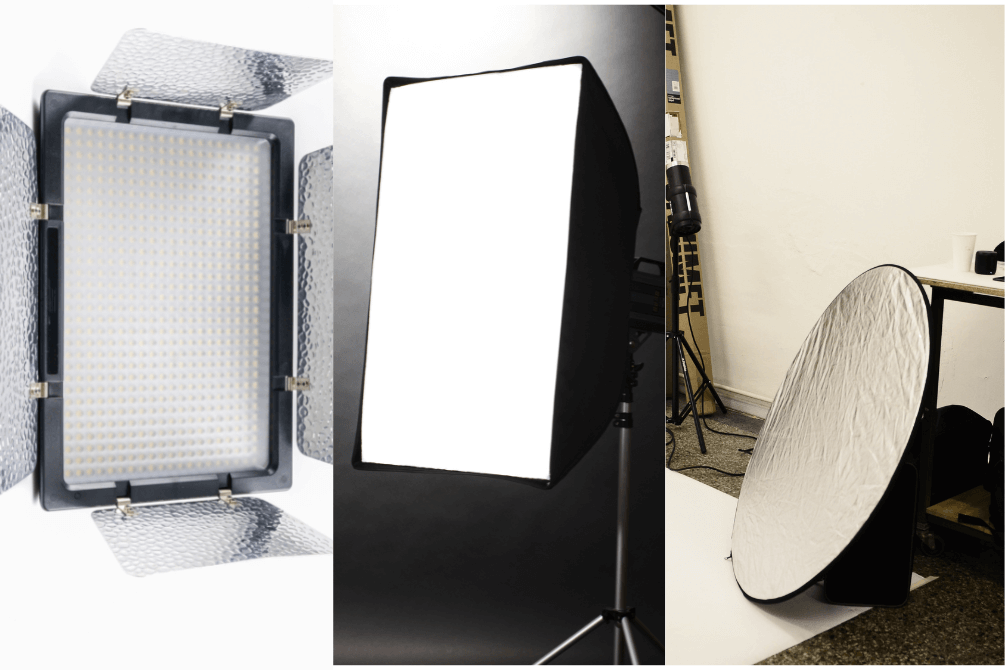 Let there be light! Professional lighting can make all the difference in the quality of your production. It's an essential part of your equipment for videography. Consult with a professional lighting tech or gaffer as often as your budget allows, or learn the 3-point lighting style common on almost every set. You can buy a kit or assemble it yourself. Here are the elements you'll need:
C-Stands

Softboxes

Reflector

Sandbags

Gels
Audio Kit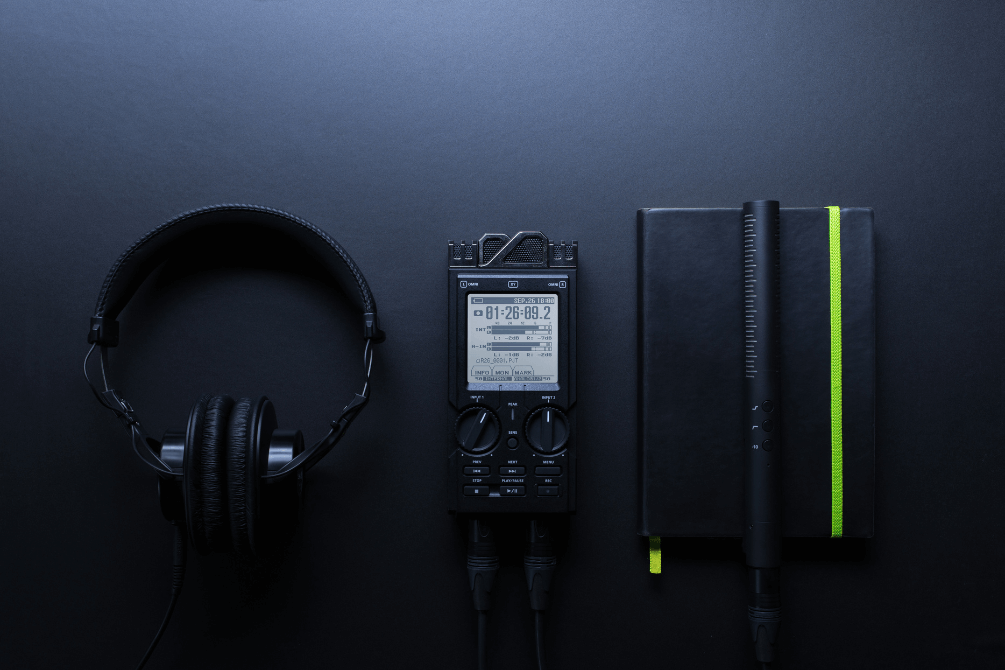 It's long been said that bad audio is worse than bad video. Invest in quality audio equipment, and don't leave anything out. Make sure your video production equipment includes the following:
Carrying Cases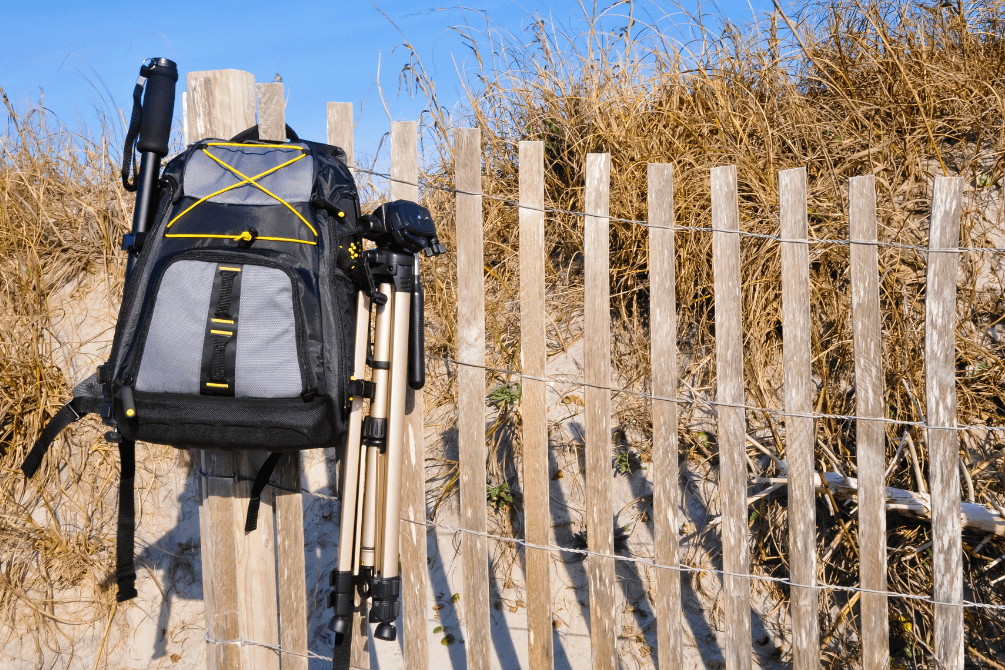 You'll need to protect and transport all this gear. The Lowepro Pro Trekker RLX 450 AW II Backpack has various sizes that double as backpacks. This black is a rugged bag that can be used as a rolling camera case to comfortably and securely carry all your video equipment, especially if air travel is necessary.
Editing Software
If you're starting a full-service production company, you've got to know editing software. These are the top 4 applications:
Final Cut Pro X

Adobe Premiere Pro

Davinci Resolve

HitFilm 
The long-standing feud between Adobe Premiere Pro and Final Cut Pro X users isn't going away, so you might as well learn both to have a leading edge. 
However, HitFilm could be a user-friendly alternative to both.
Davinci Resolve is another great asset for color grading your footage, but it has come a long way in the editing department.
Renting vs. Buying
Consider the option to rent equipment for video production rather than buy it outright if you are on a budget. After all, you need a sustainable production plan. If you do need higher-end cameras and gear, renting locally can save money in the long run. Factor that cost into your production budget, and don't forget to include all the accessories you need in addition to cameras and lenses. Sharegrid is an excellent resource because you can see reviews and purchase insurance to ensure a safe and easy renting experience of video production equipment.
Creative Assets
In addition to all the equipment for video production that you'll need, there are other creative assets to add to your arsenal:
Licensed music

Licensed sound effects

Licensed stock video

Licensed templates and presets
As it happens, Artlist has you covered in that area. With simple and straightforward subscriptions, you get access to royalty-free music, SFX, stock video and lots of cool templates.
Artlist Teams even offers up to 8 users access to all these great tools, which is great if you're building a team of your own.

Conclusion
By checking off this film production equipment list, you're on your way to turning your hobby or amateur production work into a truly full-service production agency. Remember, you can always rent instead of buying and there's no reason not to start small and build out your film production equipment list as you go.