Finding the best streaming platforms for gaming can be pretty challenging, especially if you are a beginner with a limited amount of experience.
We have gathered some of the best streaming platforms for beginners that could give you great success and help you get the recognition and the audience you want.
There are also some things you need to look for before you decide to join a particular platform and become a streamer, and we will discuss all of these shortly.

What to look for in a streaming platform for beginners
If you are a beginner in live streaming, paying attention to the following points will help you succeed on one of these best streaming platforms for gaming that we'll discuss.
1. Ease of use
If you are about to start using a streaming platform for the first time in your life, the most important thing is to find the one that is easy to use and doesn't require too much work.
Almost every popular game streaming platform lets you connect your camera directly to it, but I emphasize the word almost here. So be sure to check that out and pick the one that offers this feature.
2. Platform size and audience
If you are a complete beginner in streaming, aim for a smaller platform where people will be more likely to discover you.
You should either go small or go to a giant streaming platform like Twitch with millions of viewers. In any case, it's highly unlikely that many people will watch you if gamers like Summit1g, Shroud or XQC are streaming at the same time you are.
Also, checking if the platform accommodates your target audience is vital. 
3. Monetizing
The only way to start earning from streaming is to find a platform that has good options for monetization and will make it easy for you to get paid.
So check out the monetization options, how much you can earn from ads and the payment options, and then see which platforms work best for your needs and your region.
All the best streaming platforms for gamers have a variety of monetization options, but make sure to choose those that work for you.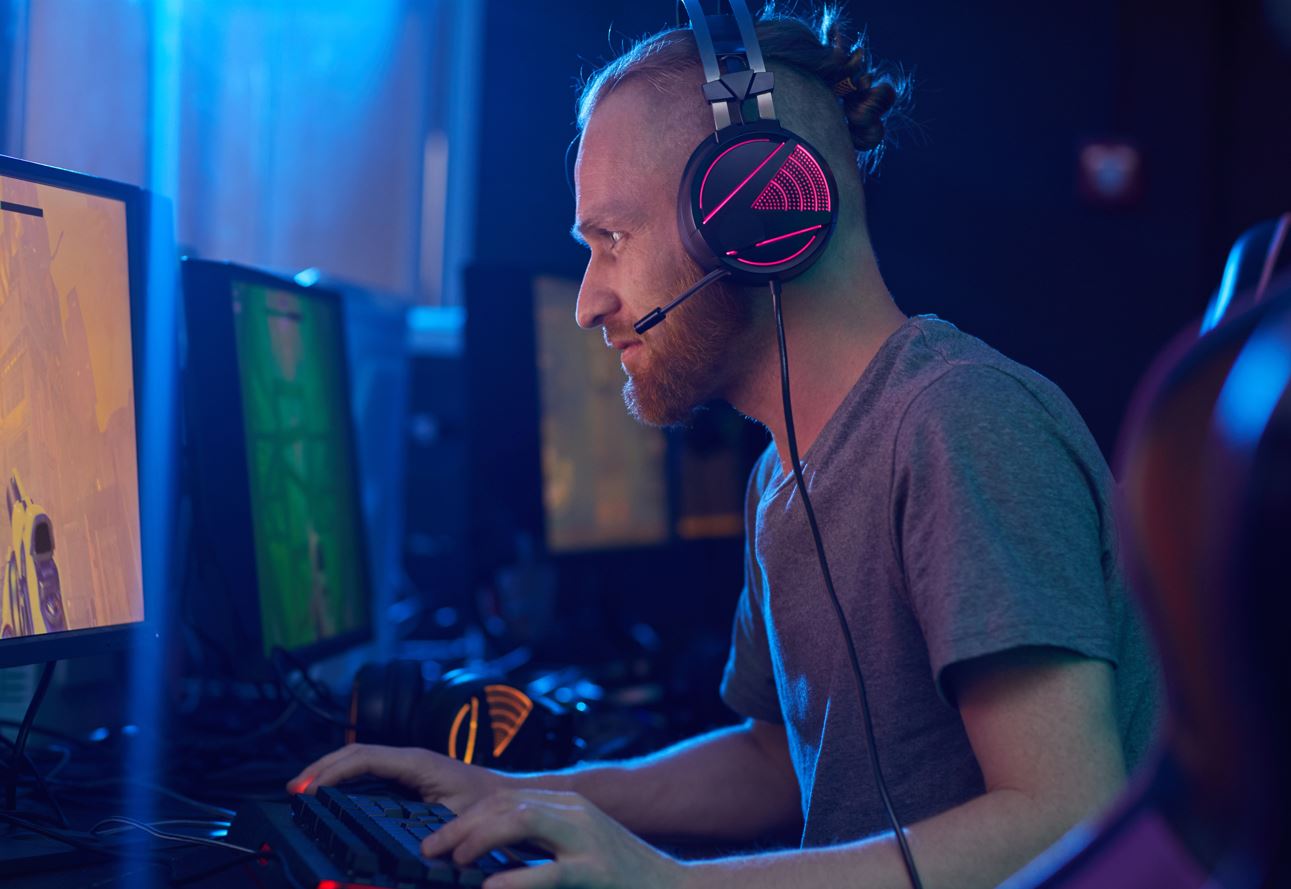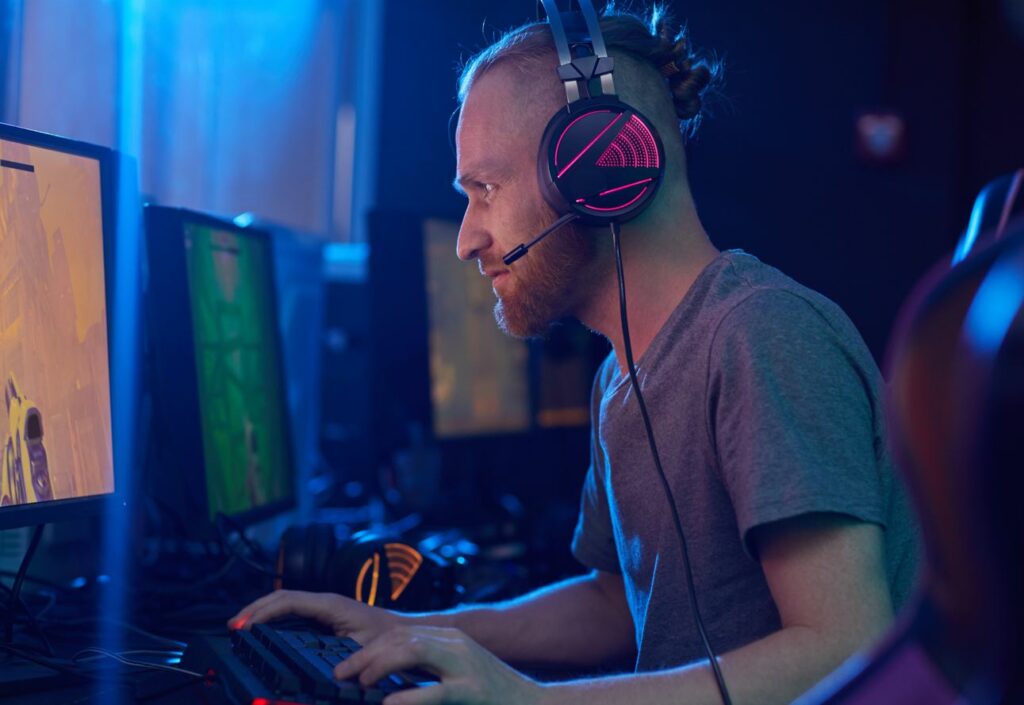 Image taken from Motion Array stock photos: Gamer Concentrating on Game
Best game stream platforms for beginners
There are so many game stream platforms considered the best ones, but only some of them are the best streaming platforms for gaming beginners.
We have gathered the best beginner-friendly streaming services to make your streaming beginnings easy, regardless of your niche or audience.
Twitch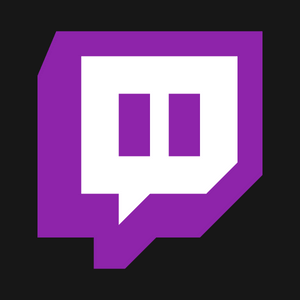 Twitch is the most popular streaming platform out there, having gathered millions of streamers and several million viewers.
The platform is simple to use and is the best streaming service for those interested in viral games like Call of Duty, Dota2 or World of Warcraft. It is mainly used by fans of these games and younger people.
However, people use Twitch to stream all kinds of things – crafts, playing an instrument and even talking to their viewers.
This platform is popular for a reason – Twitch makes it easy to stream, share and connect with the viewers all at the same time.
It also allows you to add different types of ads and sponsorships, which makes it easier for you to start earning through this platform. With the Artlist personal plan, you can make a high-quality video that will attract more viewers and potentially even help you earn more.
You need to be careful, though, and use non-copyrighted music for Twitch in your videos, as otherwise, you might get banned.
While it can be hard to stand out due to the millions of users who play similar games, you could find a loyal viewership and grow the channel with a bit of effort and communication with your audience.
Setting up a profile is very simple, and earning comes easy too. So if you are an absolute beginner, becoming a Twitch streamer would probably be the easiest way to start your streaming career.
Pros
Easy to start streaming

One of the most popular and the best streaming platforms for gamers

Has a large number of viewers
Cons
The number of big streamers might be discouraging and overwhelming
Trovo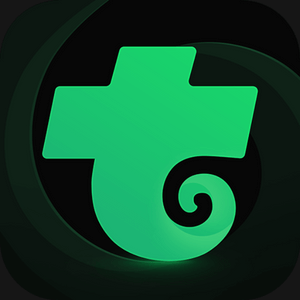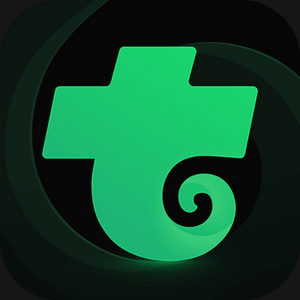 Trovo is a popular Chinese platform for streaming that has gathered millions of people during the past few years, especially new creators.
This is one of the best streaming platforms for beginners gamers because it isn't oversaturated with streamers. So it's easier for you to gather your audience and stand out.
The easiest way to become a popular streamer on Trovo is to engage in playing some of the viral games at the moment, like League of Legends, Counter Strike or WoW, because they tend to attract the largest number of viewers.
The features Trovo offers are not miracle makers, and you will need good equipment to make your streams look good, but it won't require you to pay any type of subscription, and they won't take a commission from your earnings. At least not until you get a significant number of followers and viewers. 
Of course, the same thing applies when you're playing music on Twitch – you have to use royalty-free video game music to avoid getting banned.
Pros
Simple to use

Has a lot of users

Easier to stand out
Cons
It still doesn't have too many features as Twitch
YouTube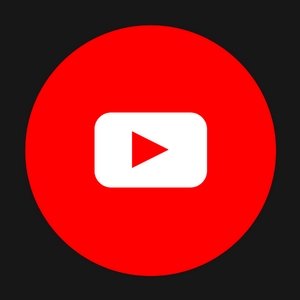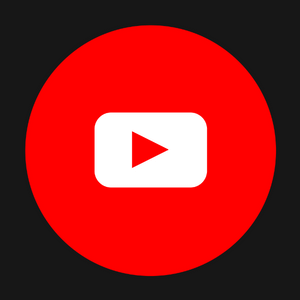 Although most beginner streamers don't even consider Youtube when starting their streaming career, it is one of the best streaming platforms for gaming.
We all know how to handle YouTube – uploading videos is quick and easy, and it has billions of users. So you can be confident that you will get some views. And if you include other social media platforms in promoting your work, even better!
However, the audience on YouTube is a bit older than the audience at Twitch or Trovo, simply because it has been around for longer and more people are familiar with it.
This is where you can stream for as long as you want and then keep the stream on your channel without having to pay for any type of subscription or service, which is why so many beginners are choosing YouTube.
The YouTube ad revenue options are straightforward, and you must connect your bank account. However, some pretty steep fees may apply depending on where you come from.
As with the other 2 platforms, you will need some good equipment if you want your Youtube videos to look good, so investing in a capture card and webcam lighting is a must if you want to start YouTube live streaming. 
Pros
The simplest game streaming service

The best game streaming platform you don't have to invest in

Has billions of users

Broad audience in all age groups and niches
Cons
High fees may apply to your revenue
Wrap up
Finding the best game streaming platform can take much work for a beginner. However, you will quickly get desired results after you realize where your target audience is.
We hope that you give 1 of these 3 platforms a try. Good luck, and let us know how it goes!